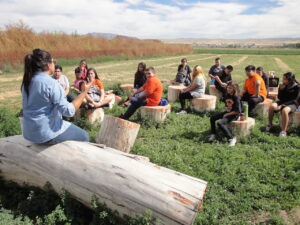 Earth Force offers a collection of resources to support you in developing the knowledge, skills, and motivation young people need to solve tough environmental problems.
The resources provided on this site will increase the level of support to educators and partners through quality interactions between Earth Force staff and educators, connecting educators with additional experts in the field, and providing on-demand resources.
Each of these resources can be adapted to different learning environments, abilities, and circumstances. Please email [email protected] if you have questions!